Available Services in Brief
Human Resources Related: Construction of professional cvs for use in the local and regional/international markets, cover letters for response to advertised job opportunities and as a 'send-all' with cv to recruitment agencies and potential employers, e-adverts for placement on e-media platforms and an 'Interview Skills & Techniques' instructional guide.
Documentary: proof reading/editing of reports, personal applications, motivational letters,testimonials and any other documents and 'How To Write:' instructional guides for Business Plans, Business Proposals, Business Reports and a Full Grant Proposal.
Jenni Ferguson
Contacts – (+263) 778393777 (whatsapp) or (+263) 712215897, email spiderz@mweb.co.zw. Office : Juliasdale, Zimbabwe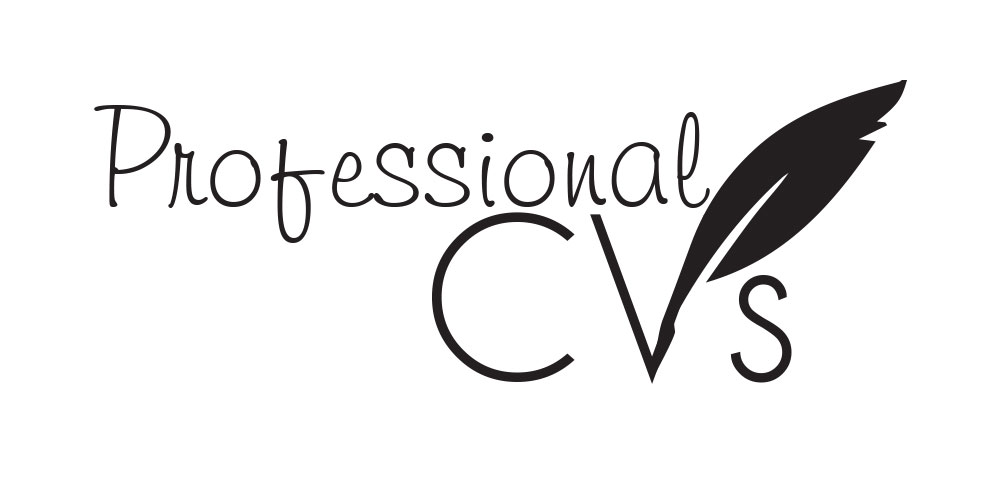 Background
Born in 1960, educated in Harare and after completion of a commercial college course was asked to join the staff, managing and teaching the Executive Secretarial Course.  During this time I re-wrote some of the Executive Secretarial Diploma and secretarial courses subject material and oversaw the teaching staff and course work at their sister college.  In senior personnel and head of administration roles for a large food processing company at the age of 22, I was responsible in the latter position for managing 60 members of staff in 3 departments.  Thereafter, I joined an international tobacco merchant as Personal Assistant to the Chairman and local/external Directors for two tobacco seasons.  I continued to be involved in adult teaching, and tutored shorthand classes privately for some years.
Due to my experience within the HR discipline, I found myself securing employment as a Consultant for various recruitment agencies and discovered that this work was enormously satisfying. I set up Ferns Employment in 1990 and operated this company with a change in name to EmployConsult in 2007, making the decision to close the business in 2009.  While owning the employment agency, I secured one of three Zimbabwe franchises for a newly formed company involved in the wireless communications industry.
After this, I deviated markedly from HR and set up and operated a small truck hire business in 2010 which was based in Harare.  I sold this business mid 2018 after my move to the Eastern Highlands.  From 2010 I found myself writing cvs for friends and various individuals referred to me.  I once again found the human aspect of the work very rewarding, particularly when the individuals I was assisting found employment – some after several months of not being called for interviews.  It also became evident that there was a need for this type of service and an opportunity to formalize this 'hobby' into a business.  This I did in early 2015, and the client base has grown since then from local Zimbabwean to regional and international work.
I possess previous adult teaching experience, have been an employer of mid- to senior-level staff for over 25 years, owned and operated my own recruitment business for 19 years and have developed excellent knowledge of the requirements of a resume document locally in Zimbabwe, regionally in Africa and overseas.
Overview of Clients
HR Related Services: Individuals from varied walks of life with diverse nationalities, ages, levels of education and work experience. Current and previous clients are resident or looking for employment in Zimbabwe, South Africa, Mozambique, Malawi, Botswana, Zambia, Namibia, the United Kingdom, the United States of America, Australia, New Zealand and the United Arab Emirates.  A number of the local Zimbabwean recruitment agencies and a recruitment facilitator in Dubai refer their job registrants to me for construction of professional cvs.
Documentary Services: Clients from both Zimbabwe and the region. Executives and managers with small and large businesses and individuals in charitable agencies and organisaitons.
Contact me supplying your mobile number in message.
Services in Detail
HUMAN RESOURCES RELATED
Curriculum Vitae : an initial teleconsultation to discuss requirements, target market, queries and other points; followed by a rewrite of existing cv or construction of new cv in draft, for revisions by you.  Production of draft cvs will continue until you are completely satisfied with the result.  cvs can be produced for use within the Zimbabwean or regional and international market in employment applications, for immigration authorities or for college, university and scholarship applications.  I have had experience with the production of cvs for donor funded organisations based worldwide and tailoring cvs to meet the expectations of specialised employers such as cruise liner companies.
e-adverts : for placement on e-media platforms including pay-to-publish advertising forums and advertising mail-shots.
Cover Letters : to attach to cv for advertised job vacancies which respond to and answer specific education and work experience requirements, job functions and other expectations.   Cover letters can also be produced in generic form to use as a mail-shot 'send-all' to potential employers and recruitment agencies guiding you through alterations to text for different applications.  Letters to scholarship or university/college committees, immigration authorities and others can be constructed while taking cognisance of your personal motivation – where an area would be left for you to complete.  Requested personal, statement of intent or motivational letters can be produced, but as I cannot again speak to your  personal motivation, a space would be left for you in run of text to insert this information, which I would then proof read/edit.
Proof Reading/Editing of any and all Documents : attending too consistency of: format, layout, headings and font/font point; syntax and flow of text; spelling, punctuation and grammar for any length of document. Research papers, project and business proposals, dissertations, theses, letters and any and all other documents.
Interview Skills and Techniques Document : an easy to understand and comprehensive guide to your job interview.  A four A4 page solid type pdf document with titles – 1) interview preparation, 2) the interview, 3) answering and asking questions, 4) interview closure, 5) after the interview, 6) interview do's and don'ts and 7) single vs panel interviews.
DOCUMENTARY
'How To Write:' Instructional Guides – Content Lists
How to Write: a Business Plan (11 pages)
Introduction
Do your Homework
Start-up and Existing Businesses
The Right Kind of Plan for your Business
6 Tips to Extract the Most Value from your Plan in the Least Amount of Time
12 Tips for a Winning Business Plan
What not to include in Your Business Plan
Business Plan Outline
How To Write: a Business Proposal (8 pages)
Introduction
Preparation
20 Tips for a Winning Business Proposal
The Fundamentals of Writing a Business Proposal
The Basic Structure of Your Business Proposal
Proposal Formatting
Business Proposal Outline
How To Write: a Business Report (6 pages)
Introduction
Planning
14 Tips for Writing your Business Report
Business Report Outline
How to Write: a Full Grant Proposal (10 pages)
Introduction
3 Types of Proposals: Purpose, Set-up & Pros
Ready and Prepared to Go for Grants? 17 Steps To Follow
27 Tips for Writing a Successful Grant Proposal
What to avoid in your Proposal
The Full Grant Proposal Outline
Responding to Acceptance or Rejection
Charges – HR Related
Curriculum Vitae from initial consultation to finalised single cv document US$30-40 dependent on work to be done.
Curriculum Vitae Updates for new employment(s) and other changes US$10-15 (only if I provided the original service).
e-adverts (5 lines) US$5.
Cover Letters for Various Applications US$20-35 dependent on type.
'Interview Skills and Techniques' instructional guide – US$15 per document.
Charges – Documentary
Proof Reading/Editing charge dependent on length and complexity, difficulty and hours of work.  You can email your document to me in MSWord and I will provide a no-obligation quotation to you.
'How To Write:' instructional guides – a Business Plan, a Business Proposal, a Business Report and a Full Grant Proposal.  Documents US$15 each.
Contact Details
Jenni Ferguson
Mobiles: (+263) 778393777 (whatsapp), (+263) 712215897
email: spiderz@mweb.co.zw
Office Address: Sanyatwe Valley, Juliasdale, Eastern Highlands, Zimbabwe